So I know that I have been a horrible blogger as of late. I feel like I am running around with my head cute off and then when I try to recall what I did throught the day I have a hard time filling in the hours. One of these days I will be completely organized, be on a rigid schedule, and have it all figured out. But until then, you will have to put up with my craziness that I call everyday life. So sorry about that.

We have got to do a few fun things lately though. My dear friend from Idaho came to visit me a couple weeks ago. Tina has been such a great friend to me over the last 4 1/2 years. It is pretty funny because my great grandma and her grandma were best friends. What a small world! So while she was here we had a beautiful day so we packed up a picninc and headed to the park to have lunch and feed the ducks.

It was great fun and lunch was yummy. Then we decided to walk around the pond and we came across this nice little sign! HAHA Oh well the ducks lucked out for that day!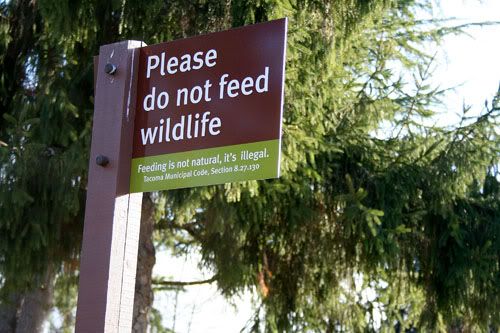 Then we went to a "live" museum at Fort Nisqually. It is an old fort and people are dressed up in period costumes and it was pretty fun. The building behind us is the oldest still standing building in Washington State. So that was a fun little part of Washington State History that I had no idea was there.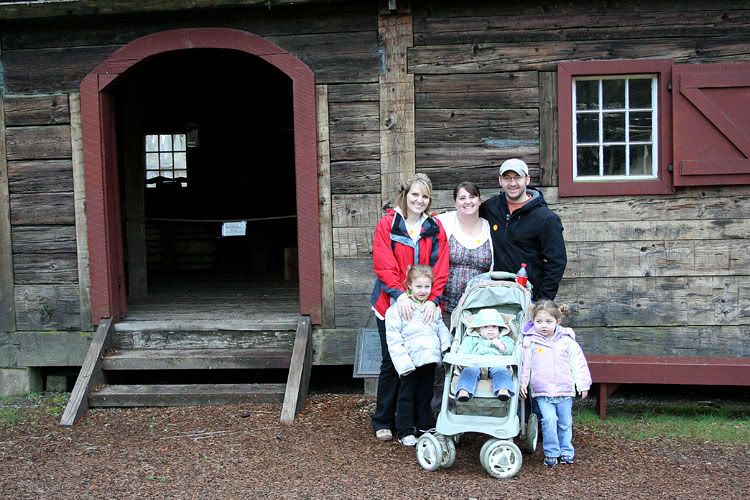 I had so much fun with Tina in town. We didn't take a whole lot of other pictures because mostly we just hung out. Thanks for coming friend!