Merry Christmas everyone! I hope you all had a great one. Ours was a bit different than originally planned, but that's ok. We were supposed to be in Washington for Christmas this year, but because of a job Travis is doing we weren't able to get there. So Christmas eve I made a nice dinner and decorated the tables all fancy. It was fun. We invited the Hillman's over and had a very nice dinner.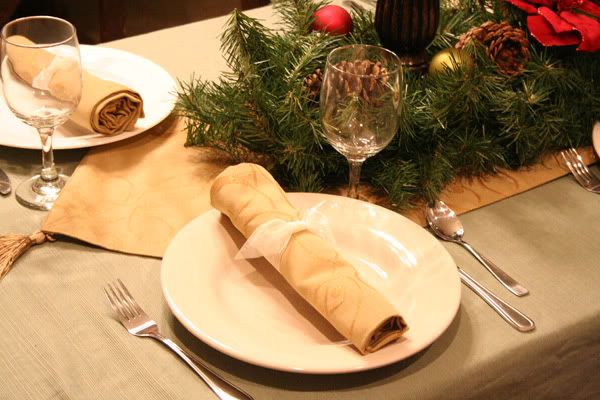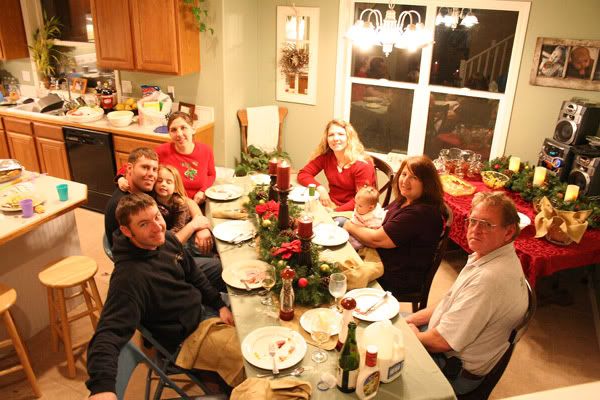 The kids got to play ( Peyton was pretending it was raining. It was cute.)


Then they got pj's on and I read them a Christmas story. Then we went upstairs and watched Shrek the Halls. All in all it was a really good night.


Christmas morning the kids got up and opened presents and I mad German pancakes. Travis got McKenna her own tools and tool belt and she thought that was the coolest thing ever. She can't wait to go to work with dad. Travis was a very proud daddy to see her in this.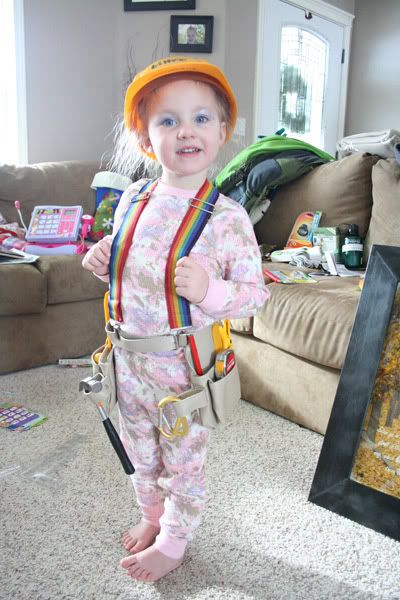 Maddie got a little stroller that had a toy that attatched to it that played music. She just liked the toy so she could dance to it. I thought it was pretty stinkin' cute. I just spent forver trying to upload a video and it's not working. I will try again tomorrow.