"

Those who think only sunshine brings happiness have never danced in the rain."
The other day (well alot of days) it was raining pretty good outside. I'm not sure the phrase raining cats and dogs really quite does it justice. More like raining boats and houses. McKenna had a homework assignment to tally the colors of cars on the street. So they all got on their rain coats and headed outside. Once they finished the project they decided that they needed to stay out and play a while.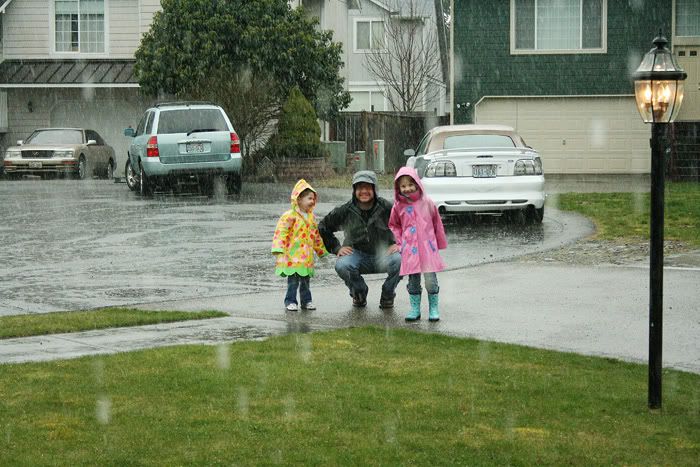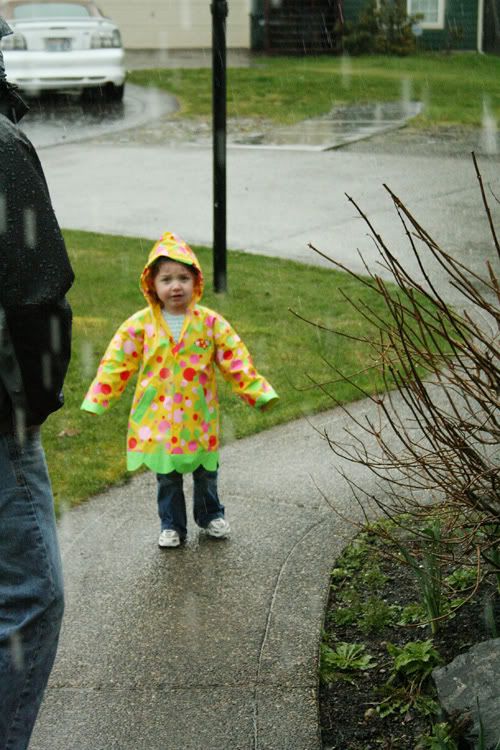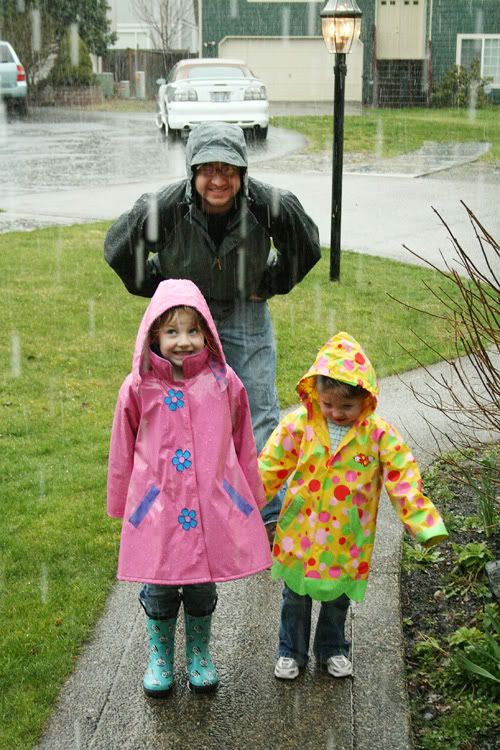 When it's not raining one of our favorite things to do is put the girls in the stroller and head out for walks. They both love being outside.
When I get orders of Scentsy that come to my house they pack them with big rolls of paper. So from the last order we got we put the paper to good use. We traced around the girls and then they colored the rest :) They thought that was pretty fun.
Then the other day I was trying to find them and here is where I found them all...sitting under the piano just hanging out together. I thought it was pretty stinkin cute. They crack me up. I love when they are just getting along and having fun together. I'm glad they have each other that's for sure!