I can't believe that my McKenna is old enough to go to school. Today was her first day of Kindergarten! She was so excited and just a bit nervous. Her prayers the last few days have been, "Please bless that I won't be so nervous and that my teacher will let me sit by my friends." I just love kids' prayers. They are always so perfect. Anywho...we got up early which for us is a struggle sometimes but I am glad that she is in the morning so that we get up and get going. She looked so cute in her little uniform!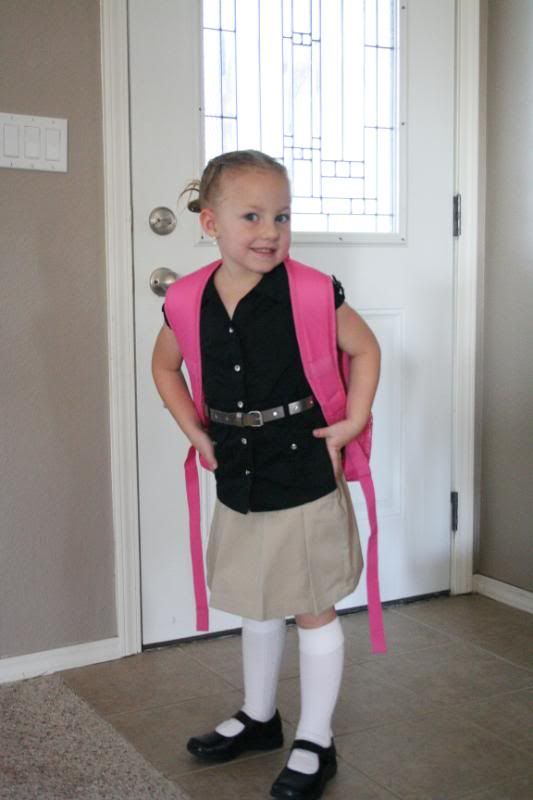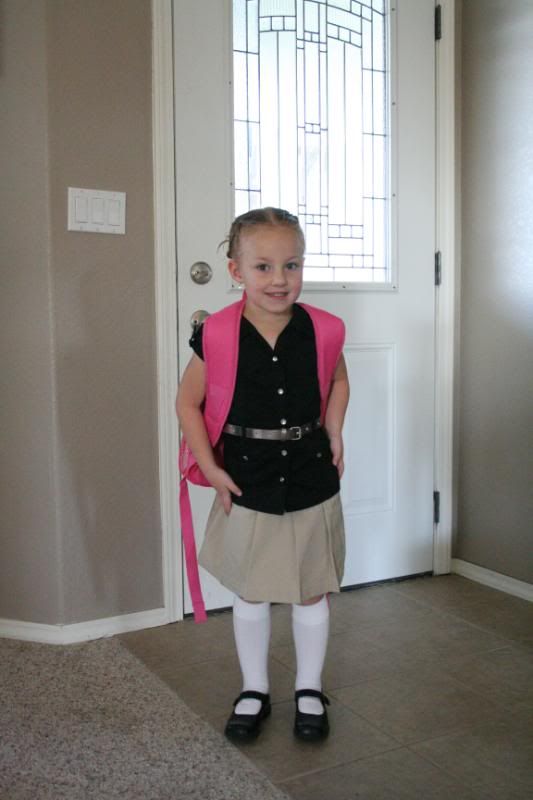 Then we were off to school! The Kindergarten classes all met in the cafeteria to get everyone together. Luckily McKenna is in the same class with her two little friends Carine on the left and Shelbie on the right. That made it much easier on her.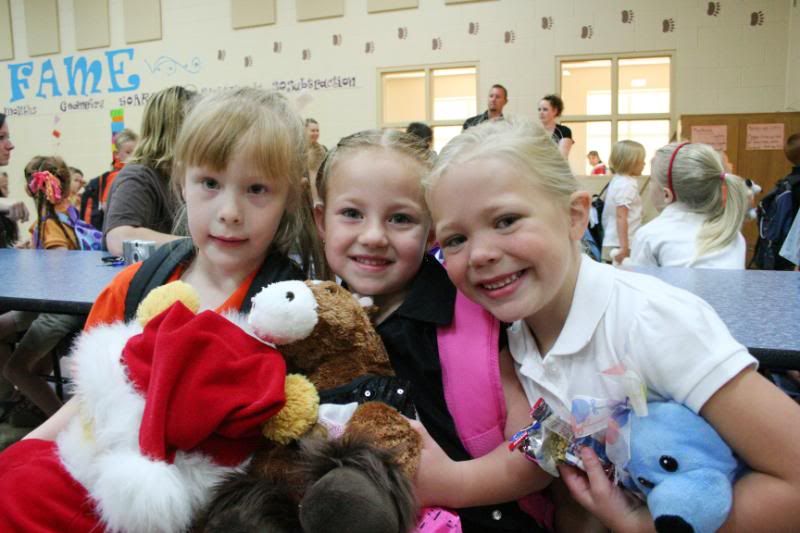 I only saw a bit of concern on her face as she was sitting there waiting to go.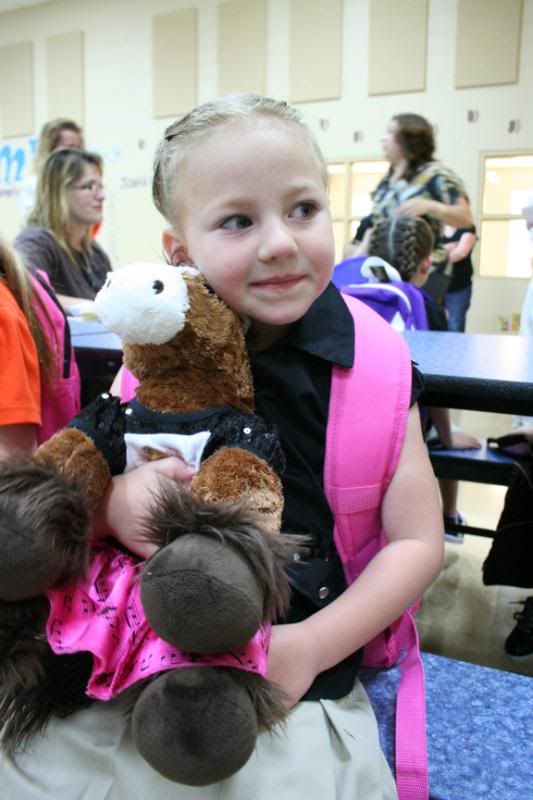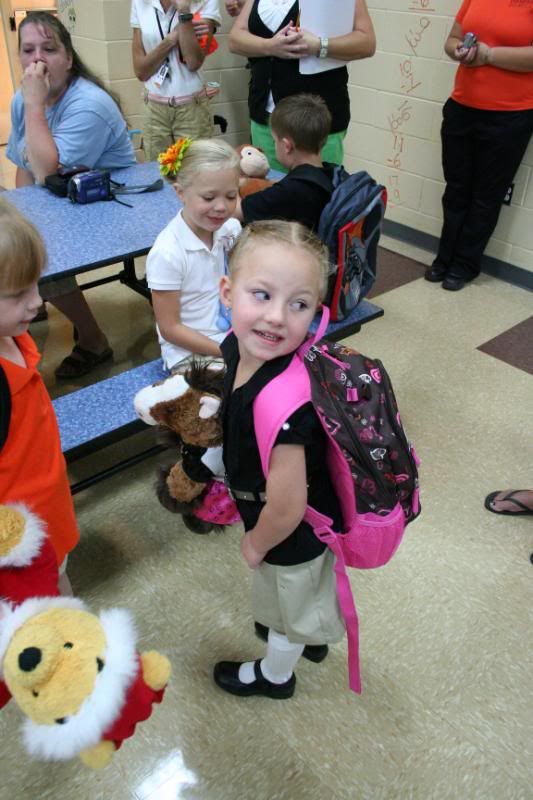 Then they all had to get in line to follow their teacher to class....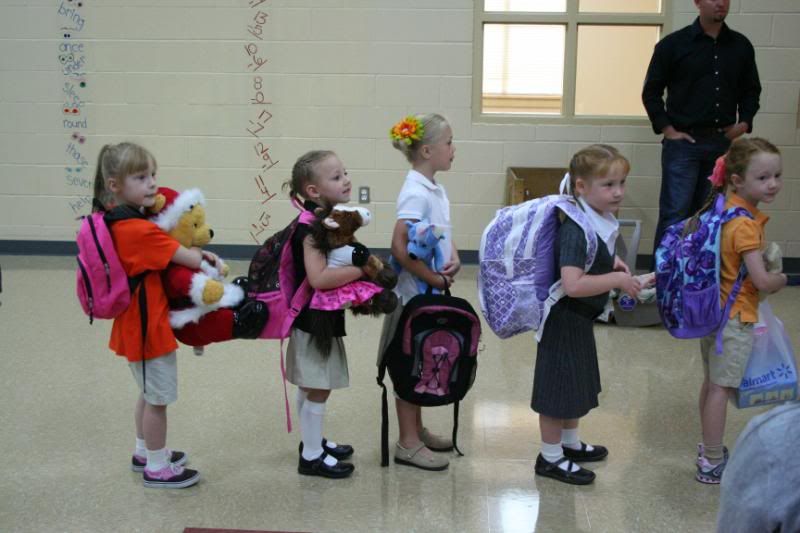 ...one last little wave.....


and just like that she was all grown up and gone.


She will do so great and I am so proud of her, but I will for sure miss her while she is gone.