Today McKenna wanted a mini makeover so we did her hair and painted her nails so of course then we had to take a few pictures! I needed some new ones of McKenna anyways. So we just went out in the yard and this is what we got.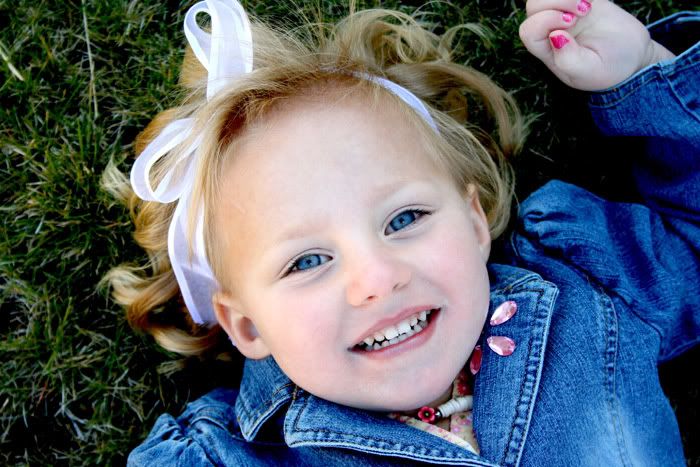 I love how hard she is trying to jump. It cracks me up.

I love this picture. I couldn't decide what I liked better though, color or black and white. Let me know what you think. I do always like color with her because of her gorgeous blue eyes, but the black and white looks really good too. Decisions decisions.