This last weekend was pretty great! It was Madison's 1st birthday! I can't believe that she is one already. That year flew by. She is getting so big and learning something new every day. She has a super fun personality and is such a good baby. We love you so much Madison. Hope it was a great day. Happy Birthday!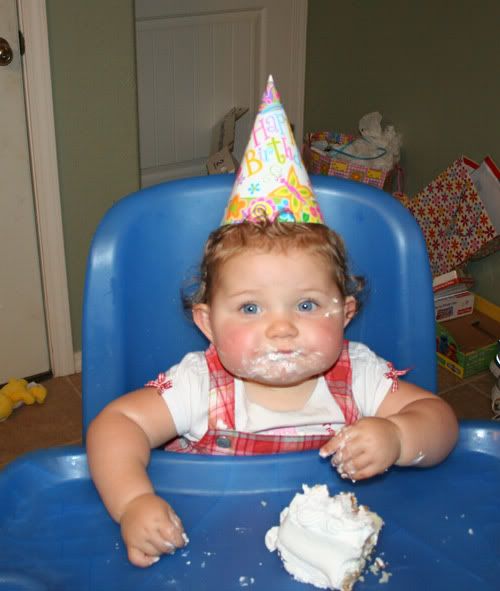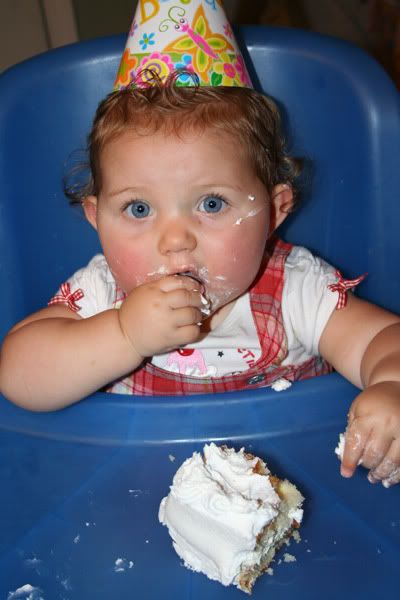 Maddie loves this little airplane she got from her Grandma and Grandpa Hillman. Thanks guys!


One of the great perks was that my parents and sister Whitney got to come for the festivities as well! I am not sure what they are laughing at but it must have been pretty funny.


While my parents were here they got the girls a swingset. My dad spent a couple of days putting it together. It was quite the project--6 to 12 hours right dad? Tee hee. The girls were in seventh heaven and just loved it. McKenna is out there every second possible.


Maddie loves it too!


It was such a fun weekend! My mom and I got to go shopping (Graples is the best) and just hang out. I love being able to hang out with my mom. I wish so bad we were closer. Oh well it could be worse. The girls loved having them here so much also. When they were getting ready to leave my dad gave Madison back to me and she just wanted my dad to hold her. Then he got in the truck and she wanted to go back to him so she got to "drive" for a second. After they left they girls just kept looking for them. And then this morning McKenna got up and said, "I miss my Grandma named Grandma Brownell, and my Grandpa." Thanks so much for coming you guys and all that you did for us while you were here. We love you tons! Miss you already. Thanks again!