A couple of weeks ago McKenna got to go to the farm of one of her preschool classmates for a fieldtrip. They had so much fun. Maddie even got to come with us. They got to feed pigs,
go on a carriage ride,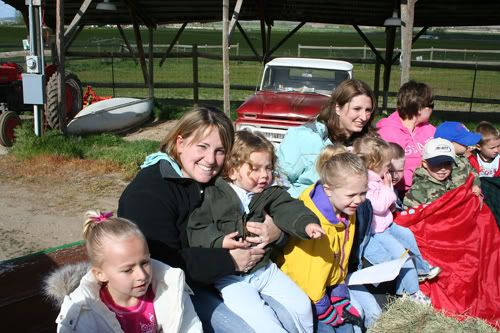 feed a horse (who's name was Maddie tee hee),
feed a baby sheep,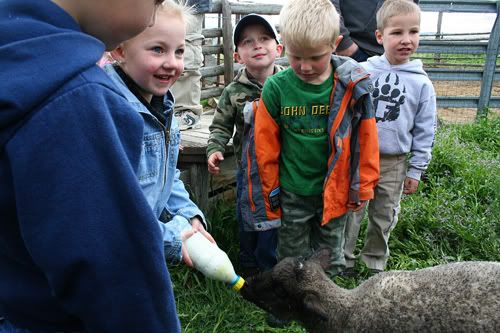 and find an egg in the chicken coop. They absolutely loved it.