So a few weeks ago I got to go to Ohio to see my sister and do a fireside for their Stake out there. It was SOOOOO much fun. I actually even went with no children so it was a real vacation. Travis (well his mom) was so great to watch the girls for me while I was gone. When I first got there the next morning we drove to Palmyra. This is us on the Hill Cumorah. There were so many amazing places to see and I took five million pictures that there is no way to put them all on here, but you get the idea.


This is me and Stacey at the Sacred Grove. The trees were not quite blooming yet but it was still so amazing to be there. The spirit was so strong and we almost had the whole place to ourselves being that it was a little chilly.


This is in the School of the Prophets upstairs in the Newel K Whitney store.



Reason #219 why I love Stacey: She is just as crazy as I am :)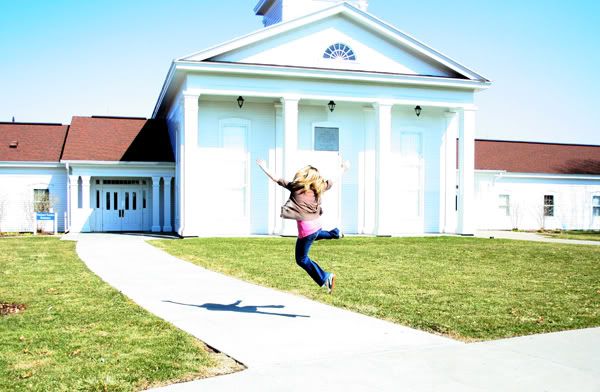 I just LOVE LOVE LOVE all the barns out there. They are so cool. This is just a random one along the freeway.


This is at the John Johnson Farm where Joseph Smith was tarred and feathered and these are the same steps that he preached from the next morning. I have such a great love for Joseph Smith and all that he did. It was so neat to be able to be at all these places where so many significant things happened in our church history. Thanks Justin and Stacey for an amazing trip and for putting so much work into the fireside. It was great! I want to come back!