There has been quite a bit going on around here lately. Well at least it always seems that way and then I try to remember what it is that makes me so busy and I can't think of what I even did that day. I guess that is just life. Well a couple of weeks ago it was McKenna's birthday. Since we had a big ol' shin dig in Idaho for her birthday we kept it short and sweet up here. She got to invite two people over and to go roller skating. So she invited her to fun cousins that are her age up here. Riley and Sammy. They came over for some ice cream cake and then opened presents. Then it was off to roller skate. I can't believe I didn't get a single picture at the roller skating rink, but I was too busy trying to keep everyone on their feet. haha. It was fun though.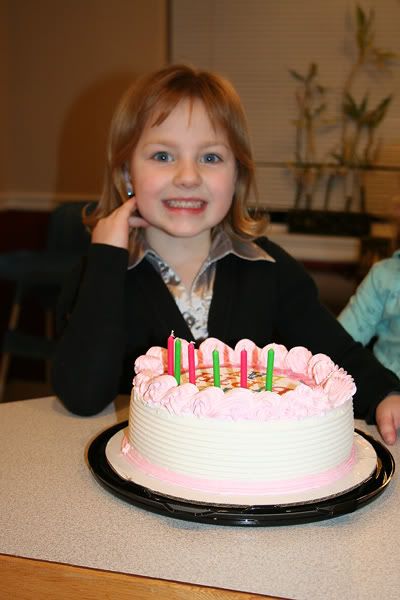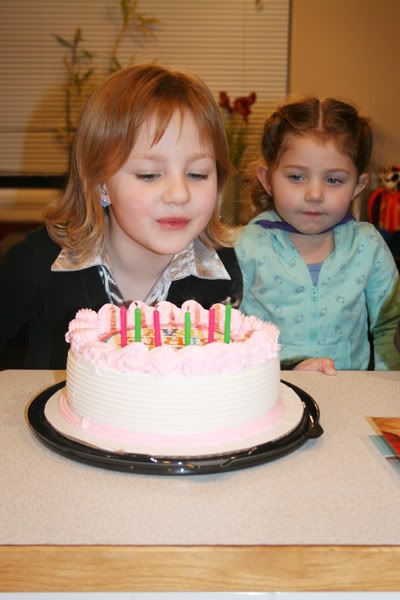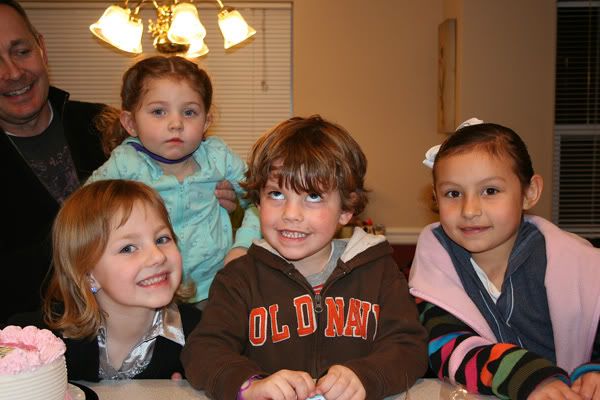 McKenna had her first soccer game that weekend also. And in true Washington fashion it was POURING down rain. But the kids still had fun.

My Maddie just loves her Littlest Pet Shops and so when I went into her bedroom this morning and found her LPS snail sleeping on a bed next to her I couldn't help but take a picture.
Last week we switched the two bedrooms around and put all three girls in one room so that we could make the other bedroom a play room. It has worked out soooo much better. So now the girls have somewhere that they can go to play and then their room stays nice and clean. And they have more room to play. And they can stay out of my hair sometimes because they have the space to do so. They love to just go in there and play away.
Megan loves to put this binky in her mouth upside down. It is so funny and she doesn't let you switch it to the right way either.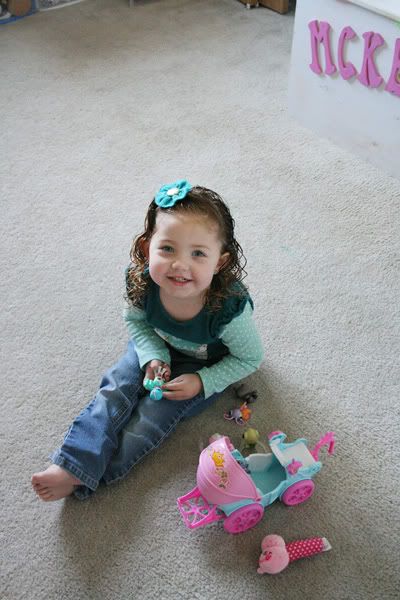 Of course once Madison saw me get the camera out she started posing.
Megan loves to push cars around. It doesn't matter what kind of car it is she just likes to push them around the floor.

Madison wouldn't let me get away without throwing a silly face in there!
And my little Megan is not so little anymore....(sniff). She is such a big girl these days standing up and taking steps here and there. She can walk across a room but then she just plops on her bum and starts crawling. I guess she thinks that is easier. But I am so sad that she is not a little baby anymore. But she has such a fun personality that I guess it's ok. So that's what's going on in our neck of the woods!